HOME
>
Health
US urged to stop selling weapons to Taiwan
Date : 2022-07-20 14:20:46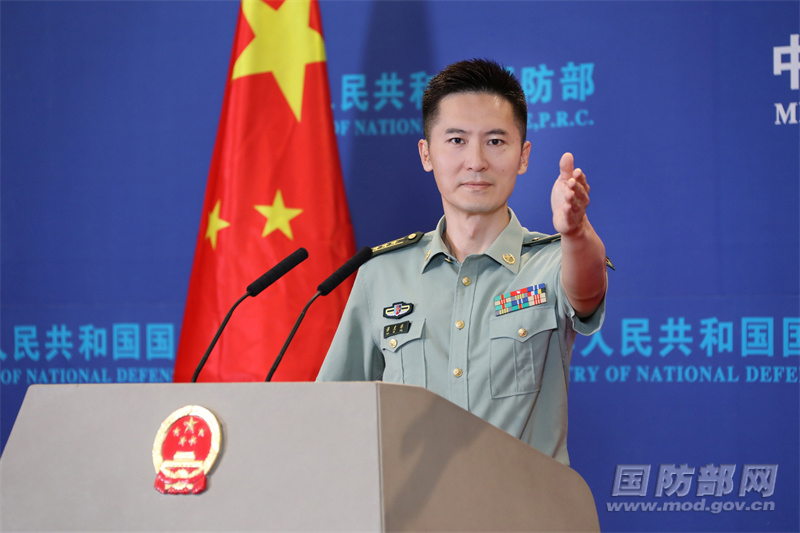 Tan Kefei, spokesman of the Ministry of National Defense [Photo/mod.gov.cn]
The United States should stop all of its arms sales to Taiwan, according to Senior Colonel Tan Kefei, a spokesman for the Ministry of National Defense.
Responding to a request for comment on the US' proposed $108-million arms deal with Taiwan, Tan said on Monday that weapons and defense technology transactions between the US and Taiwan severely violate the one-China principle and the three China-US joint communiques, especially the August 17 Communique in 1982, in which the US pledged to gradually reduce its arms sales to Taiwan.
Such acts are brazen interference in China's internal affairs, seriously damage China's sovereignty and security and gravely jeopardize ties between the two countries and militaries.
"The US has recently repeated its commitments to China concerning the Taiwan question and said clearly that it doesn't support 'Taiwan independence'. However, its deeds have been in stark contrast to its commitments, carrying no credibility and integrity," the spokesman said.
He stressed that arms deals will not result in a bright future, security guarantee or benefits for Taiwan. Rather, such deals will result in the island's ruling Democratic Progressive Party and "Taiwan independence" forces digging their own graves if they pin their hopes on the US and rely on weapons to pursue their pipe dream of "independence", Tan said.
The People's Liberation Army will use all necessary measures to thwart any foreign interference and attempts to achieve "Taiwan independence" to safeguard China's sovereignty and territorial integrity, he said.