HOME
>
Magazine
Model car making helps drive local incomes
Date : 2022-07-21 09:41:15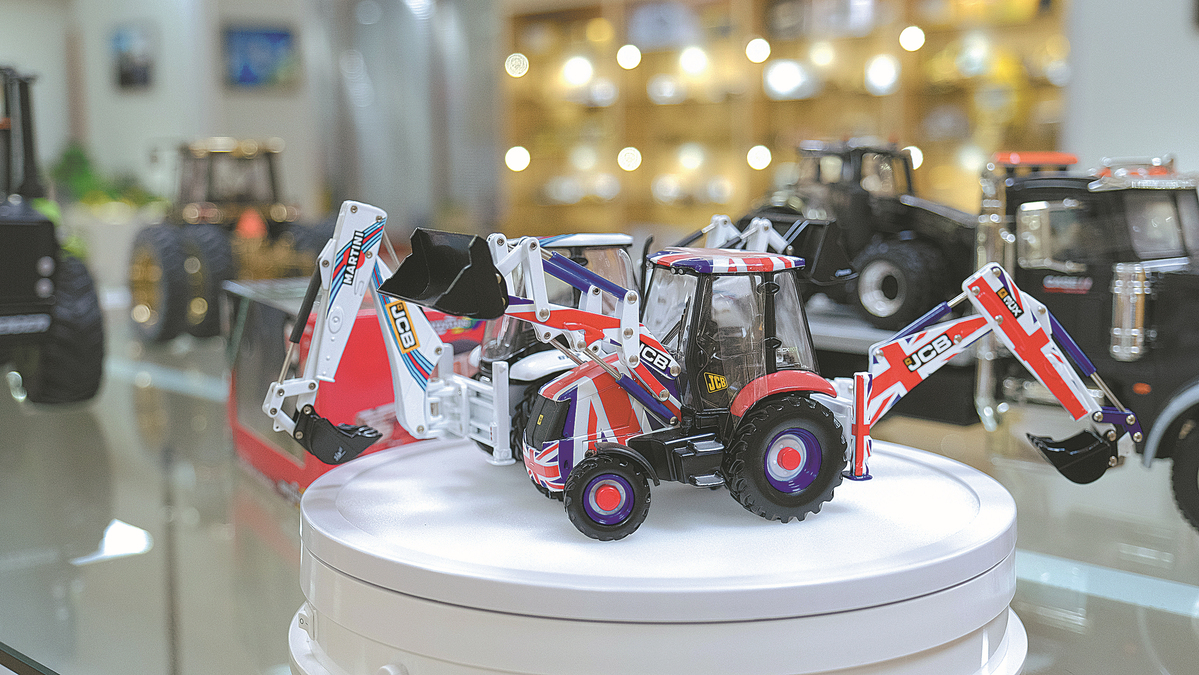 Model vehicle toys produced by Guizhou Winning Toys Co Ltd are displayed at the company's showroom in Bijie, Southwest China's Guizhou province, in May. [CAI ZHENGLING/FOR CHINA DAILY]
Output value, exports surge amid demand for novelty vehicles
At the production workshops of Guizhou Winning Toys Co Ltd, a toy manufacturer based in Bijie, Southwest China's Guizhou province, employees are busy making a large number of high-end alloy model vehicle toys such as excavators and formula racing cars. All of them will be exported to overseas markets, such as the United States, Germany and Japan.
Like many other Chinese toy makers, after realizing the disadvantages of being low-profit and unsustainable manufacturers for lack of original designs, Guizhou Winning has aspired to climb up the toy industry's value chain and strengthen its research and development efforts in upgrading production molds and machines.
The company has been focusing on technological innovation and has introduced a group of talented staff to make it more competitive. Currently, toys are mainly made based on foreign-invested molds, which cost hundreds of millions of dollars.
"Our main cooperating partners include US companies John Deere, Caterpillar, Germany firm STS Group AG and Japanese firm Takara Tomy," said Zhong Yuanpeng, deputy general manager of the administrative department of Guizhou Winning.
"Affected by the COVID-19 pandemic, costs of raw materials increased by about 30 percent. Ocean shipping fees surged about 200 percent, compared with the period before the pandemic. We mainly rely on the import of raw materials, and rising prices have brought us certain financial pressures," Zhong said.
Earlier, the company was headquartered in Dongguan, Guangdong province. In 2019, with the attraction of a series of favorable tax policies and rental concessions of an industrial park in Guizhou, the company moved its production base to the Jinsha economic development zone in Bijie.
The 36-year-old Lai Guifu used to earn a living in Shenzhen, Guangdong province. As it was time for his child to go to school, he moved back to Guizhou in 2020 and started working at Guizhou Winning. Now, he has become a group leader at the company, and his monthly income is about 3,800 yuan ($564).
Next, Guizhou Winning said it plans to make more investments in upgrading technologies and fostering more high-level talent, especially those aged 40 and above who are willing to stay there for the long term. The company is also strengthening the building of a scientific research team, and further promoting high-quality development.