HOME
>
Lifestyle
Frisbees catching public attention
Date : 2022-07-20 16:18:16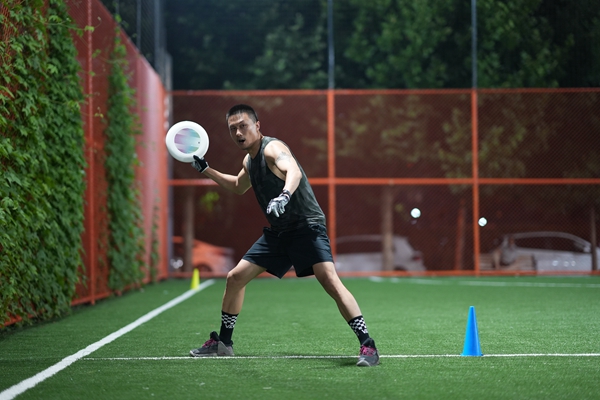 People in Beijing enjoy playing frisbee on different sizes of football field. The game has made its presence felt in the country and become one of the most popular emerging sports.[Photo provided to China Daily]
Disc-throwing sport is growing in popularity, not least because of its non-contact and social aspects, Yang Feiyue reports.
When a group of Yale students inverted the pie tins that were used to cover the delivery of their bakery orders more than a century ago, they found an airfoil shape that could be thrown around for fun on campus.
This prototype of the frisbee has evolved and since the beginning of the 20th century it has become a popular sport and pastime.
Yet, the activity has been confined to a small number of players in China over the years. Recently, the game has made its presence felt and has become one of the most popular emerging sports in the country.
"I was under the impression that it was only a toy for children and pets," says Qu Xinchen who started playing frisbee in April.
"It never occurred to me that it was a competitive game with a social functions" he adds.
The Beijing resident in his early 30s tried his hand, literally, at the game after being invited by one of his friends.
"The gyms were closed because of the COVID-19 resurgence then, and indoor activities were subjected to restrictive conditions," Qu recalls, adding that he's also seen many enthusiasts posting their frisbee experience on the social media platform Xiaohongshu.