HOME
>
Lifestyle
Young at heart get their skates on
Date : 2022-07-20 16:23:38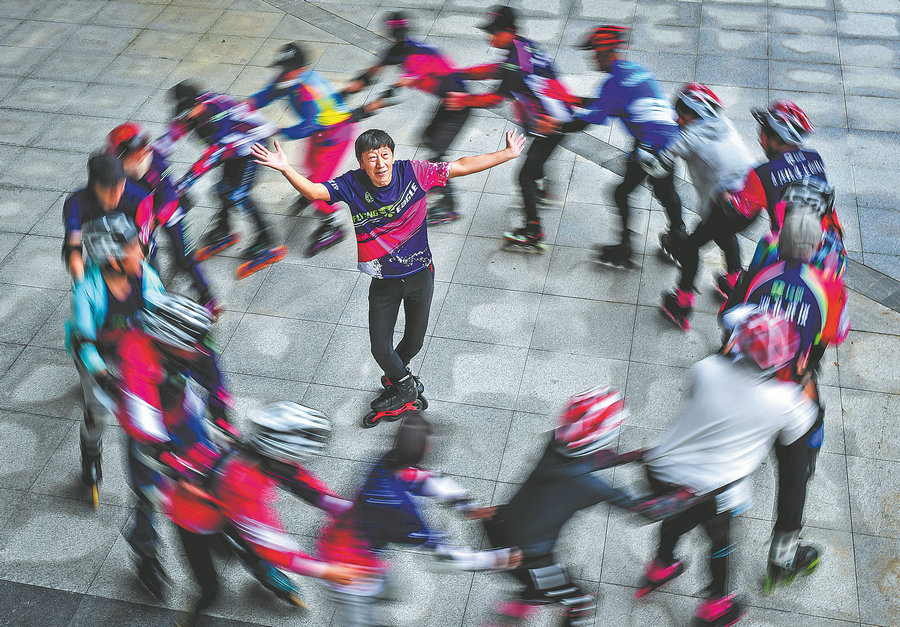 Under the Hanjiang Bay Bridge in Wuhan, Hubei province, 66-year-old Liu Yongjian becomes the center of his teammates. [Photo by Zhu Xiyong/China Daily]
In the eyes of many people, roller skating is a fashionable but somewhat dangerous sport that should be solely the preserve of teenagers. However, there are a group of "old kids" in Wuhan, who prove that older people can also be transformed into "cyclone boys".
In early summer, in neighborhoods of Hankou Jiangtan Phase 1, Phase 3, Qiaokou Gutian Bridge and Hanyang Qintai Grand Theater, a group of elderly roller skating enthusiasts can be seen every day. They are called, and have earned the nom de guerre, the "wind-chasing old boys".
"Everyone takes me as the center and makes a big circle," says 66-yearold Liu Yongjian, standing in the middle of a group of the elderly roller skaters, and shouting instructions. He is the coach of the Flying Eagles Roller Skating Team, and figure skating is his specialty.