HOME
>
Lifestyle
Farmers in China's Qinling Mountains embrace a new career
Date : 2022-07-20 16:24:42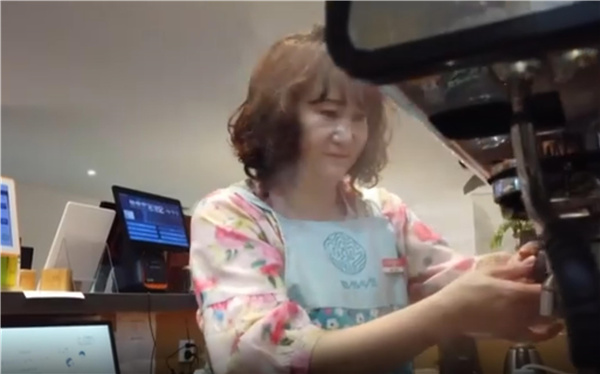 [Photo/Xinhua]
In addition to the routine chores such as cooking, cleaning and bed-making, Liu Jianhong has learned some new skills, including making coffee, using a computer, and making scented candles since she started to work for a bed and breakfast (B&B) in her village in 2020.
Liu is a farmer from Liuba county in the city of Hanzhong, Northwest China's Shaanxi province. Her hometown, which boasts a beautiful environment and cool climate, has become a favored destination for tourists in summer.
Along with the increasingly popular B&B, more and more villagers in Liuba County have embraced new jobs in their hometown as B&B housekeepers.
"I worked in Xi'an for many years but had never drunk a cup of coffee. Now I make more than a dozen cups per day," Liu said as she drew a peach pattern on top of her newly made coffee.
The 42-year-old had been working alone as a decorator in Xi'an, the provincial capital, for nearly a decade. As her child entered high school, she applied for a housekeeper job at a B&B that opened in her village.
In the beginning, the training became a headache for her. "I didn't only have to operate unfamiliar equipment such as coffee machines and computers but also had to learn reception etiquette from scratch. I had to learn to speak Mandarin with euphemistic tones."
After a month and a half of theoretical study and practical training, 12 of the 20 women trained with Liu got the completion certificate and started going to work nearby.
"We are all from villages nearby," Liu said. Now she commutes to work on time like a city dweller and earns nearly 4,000 yuan (about $598) a month. Though the money is less than she used to make in Xi'an, her cost of living is much lower, and she can take care of her child.
Liang Weiqi, deputy director of the culture and tourism bureau in Liuba county, said B&B housekeepers differ from service personnel in other accommodation industries. They not only clean rooms and cook for customers but also often participate in various activities.
For example, they introduce customers to the cultural customs of the Qinling Mountains and take them into the mountains to look for animals and plants. They are travel consultants and even temporary family members, Liang said.
Zhang Yong, a villager from Tiekuang village of Liuba county who used to run a small shop, has converted his five adobe houses into a two-story B&B and works as both boss and housekeeper.