HOME
>
Sports
Japanese figure skating icon Hanyu retires from competition
Date : 2022-07-20 15:03:35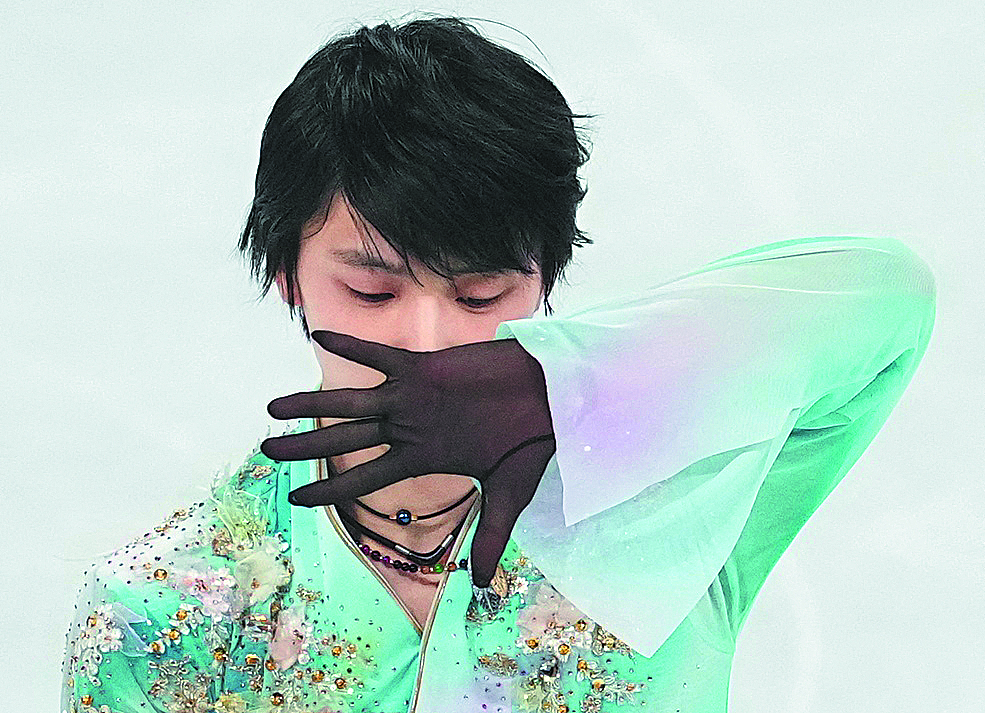 Japanese figure skater Yuzuru Hanyu enjoys a strong fan base in China. [Photo/Agencies]
TOKYO - Japan's two-time Winter Olympic gold medalist Yuzuru Hanyu announced his retirement from competitive figure skating at a press conference here on Tuesday.
"Thank you all for supporting me. Because of your support, figure skater Yuzuru Hanyu can make his achievements. I will no longer compete with other skaters in competitive figure skating, but will continue to work hard as a professional figure skater," Hanyu said.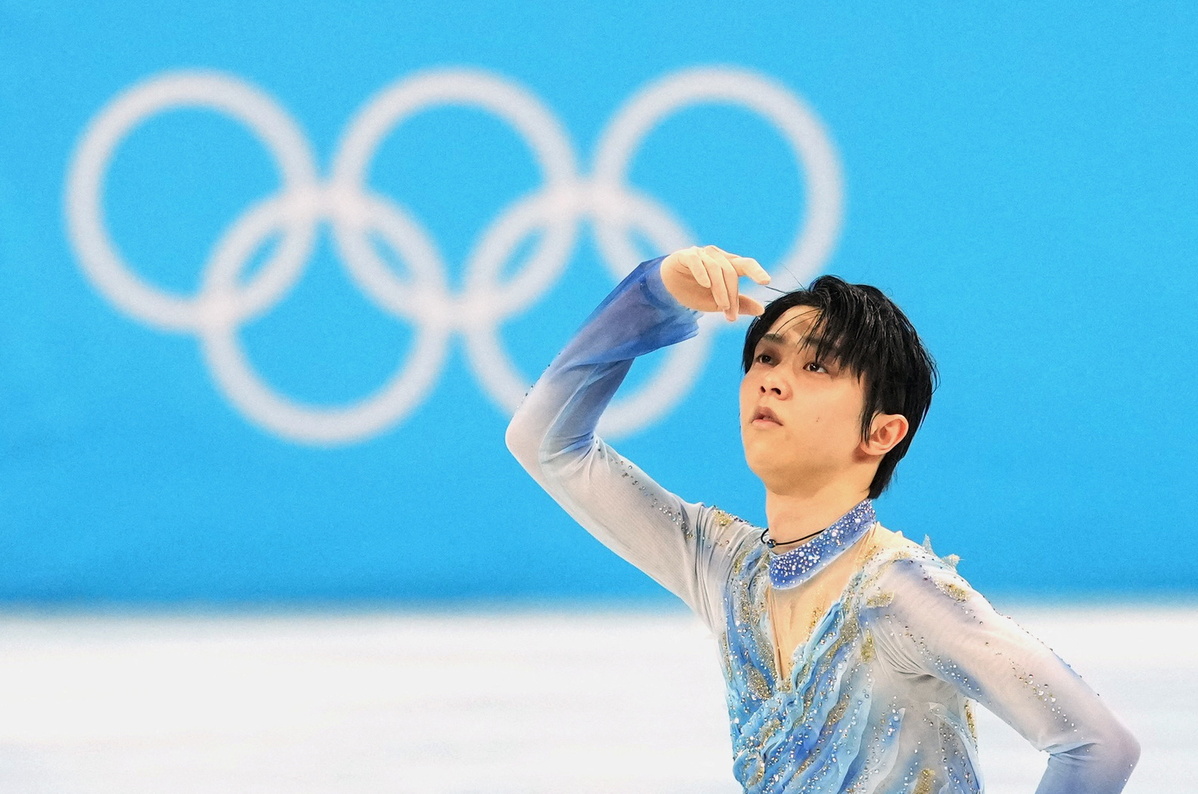 Yuzuru Hanyu of Japan reacts after his performance atCapital Indoor Stadium, Beijing, China, Feb 8, 2022. [Photo/Agencies]
"After the Pyeongchang Winter Olympics, I always thought it was time to turn to professional skating, but I decided to turn to professional skating after the Beijing Olympics. I thought about it a lot when my right foot hurt so much that I couldn't skate, and I thought maybe competing in the arena wasn't necessary anymore. But I'm still determined to skate better and get stronger," he said.
After missing out on a third consecutive Olympic gold at Beijing 2022, the 27-year-old left it unclear whether he would ever again compete on the ice.
Hanyu, also a four-time Grand Prix Final winner and six-time national champion, has dealt with a series of injuries since winning back-to-back gold medals at the Sochi and Pyeongchang Winter Olympics.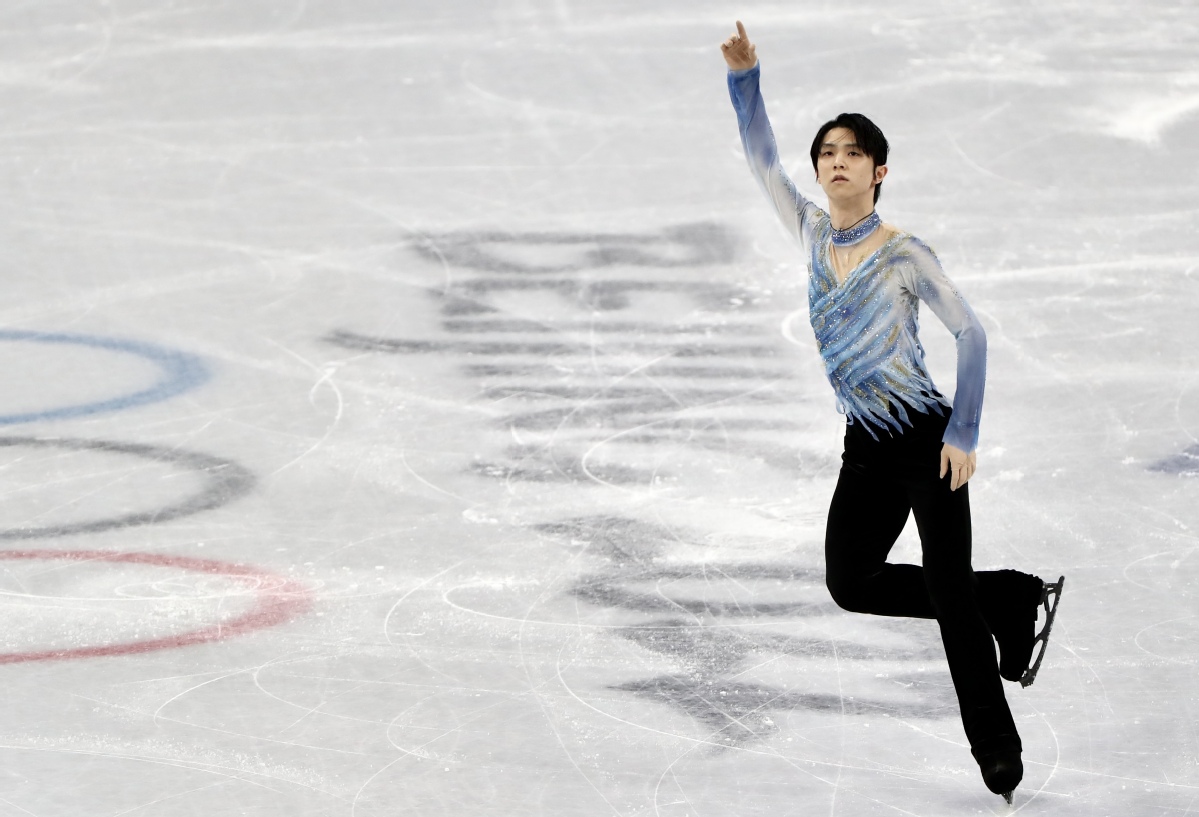 YuzuruHanyu of Japan performs during the figure skating men single skating short program at Capital Indoor Stadium in Beijing, Feb 8, 2022. [Photo by Zhang Wei/chinadaily.com.cn]
Before Pyeongchang 2018, Hanyu sustained right ankle ligament damage while practicing for the NHK Trophy in November 2017.
Three months before Beijing 2022, another ligament injury to the same ankle forced him to pull out of the NHK Trophy again.
After Beijing 2022, he withdrew from the world championships in March as he had not recovered from the ankle sprain he sustained in Beijing.